Enabling CORS in Django Piston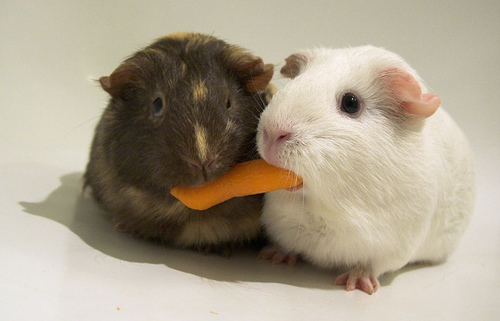 Here at Loggly, one of our goals is to make our API accessible and easy to integrate. By enabling CORS (Cross Origin Resource Sharing) on our API endpoints, we hope more Javascript developers can take advantage of what our product has to offer.
CORS is an addition to the browser security model that allows XHR requests to be made from one domain to another. CORS allows Javascript applications to access resources on domains other than the original document's domain, working around the same-origin policy. While Javascript application developers have crafted techniques like JSONP, Flash proxies, XHR receivers, and server-side proxies to circumvent the same-origin policy, CORS makes these hacks unnecessary.
To take advantage of CORS both the server and the browser need to support the standard. The browser needs to initiate a negotiation with the server and the server must signal to the browser which domains are allowed to make cross-domain requests. Our current API is implemented in Django Piston, an open-source project that enabled us to quickly build a RESTful API on top of Django. Piston does not support CORS out-of-the-box, but it wasn't hard to write some code to enable it and we'd like to show how it was done.
A full explanation of CORS is beyond the scope of this post, but the central idea behind CORS is a negotiation between the browser and server of allowed and disallowed actions. This negotiation is done via HTTP headers. The essential headers are the following:
Origin: Sent by the browser signifying the originating domain.
Access-Control-Allowed-Origin: Sent by the server, listing the origin domains allowed to make requests to the server's domain. Can be a comma-separated list of domains or "*" to allow requests from all domains.
Access-Control-Allow-Methods: Sent by the server, listing the HTTP methods the browser is allowed to use in requests to the server.
Access-Control-Allow-Headers: Sent by the server, listing the HTTP methods the server is willing to accept from the browser.
Essentially, to enable CORS we need to have Django Piston respond to an OPTIONS request with the server-sent headers and send the requisite headers along with responses.
The Resource class is the heart of a Django Piston-built API. The code that injects the headers into responses lives in a subclass of the base Resource class. We've called this class CORSResource:
The CORSResource performs two simple tasks. First, it intercepts any OPTIONS method requests to handle the pre-flight negotiation between the browser and the server. Since OPTIONS requests do not have a response body, an empty HTTPResponse() is returned along with the requisite headers. Second, CORSResource intercepts responses from the Django Piston handlers (where responses are generated) and decorates them with the CORS headers.
To use CORSResource, we simply instantiated our endpoints with the CORSResource sub-class instead of the base Resource class. The change to our API's urls.py file look like this:
We hope this post helps other Django Piston API implementors enable CORS in their own APIs. We're planning to release this implementation in the coming weeks and we're looking forward to see what Javascript developers are going to do with direct access to our API.
Happy hacking!
(image from http://blogs.bournemouth.ac.uk/research/2011/09/01/sharing-your-research-data/)